CONFERENCE POSTPONED UNTIL 2023 - DETAILS TO COME.
Reigniting Creativity -
An Early Childhood Perspective.
Early childhood education and care has been wiggled and squiggled over the past few years. Making the time to celebrate our profession and reignite our enthusiasm for creative quality practices is necessary for us to collectively come together.
The Inside, Outside, Upside Down Conference is a unique in that theory will be embedded with practical learning. Participants will learn not only the theory but choose from a range of workshops where they can gain skills to implement immediately into their learning environments. There will be time for thinking and time for doing.
Inside Outside Upside Down is for all educators working in early years specifically birth-8 years in LDC, FDC, OSHC or school settings.
FEATURED - CREATORS & SPEAKERS
Meet Our Team Of Super Creatives

Dr Red Ruby Scarlet, Louise Dorrat and Sonya Aylmore will be your creative provocateurs during the conference. These passionate Early Childhood professionals have close to 100 years experience combined, specialising in Family Day Care, inclusive practices, social justice, Bush Kinder and so so much more!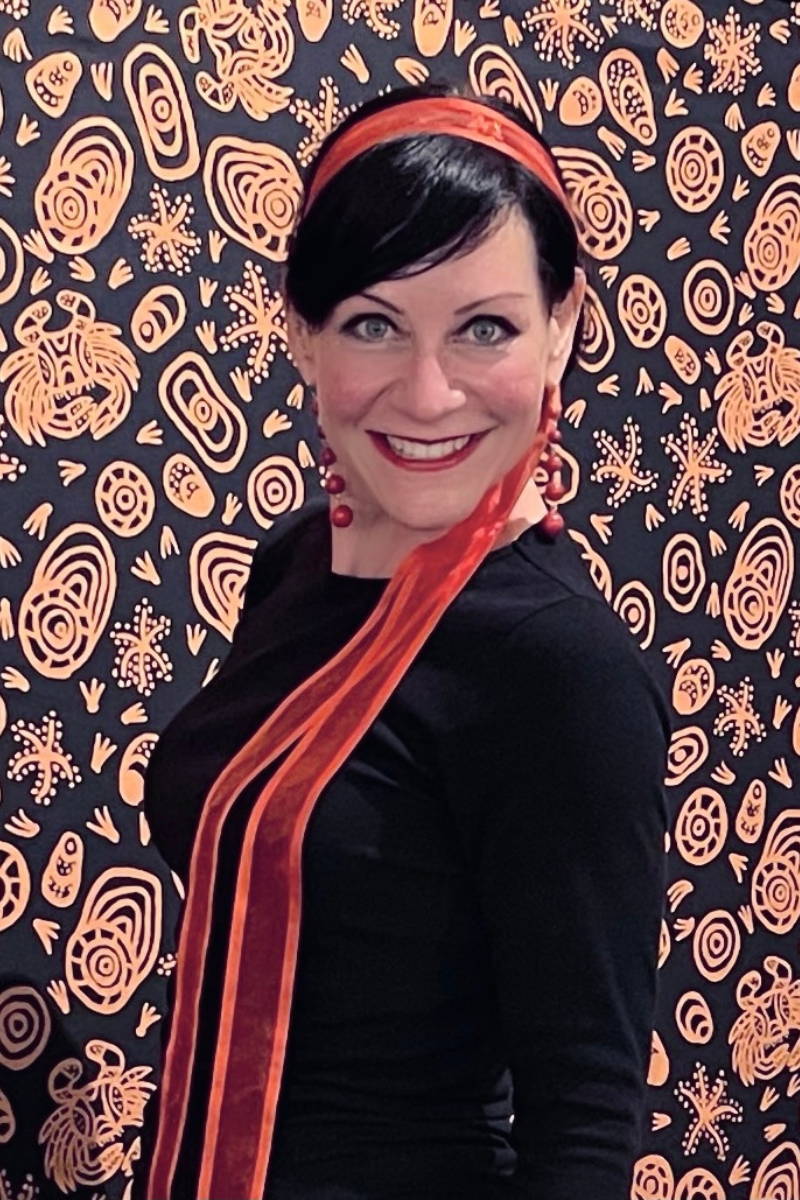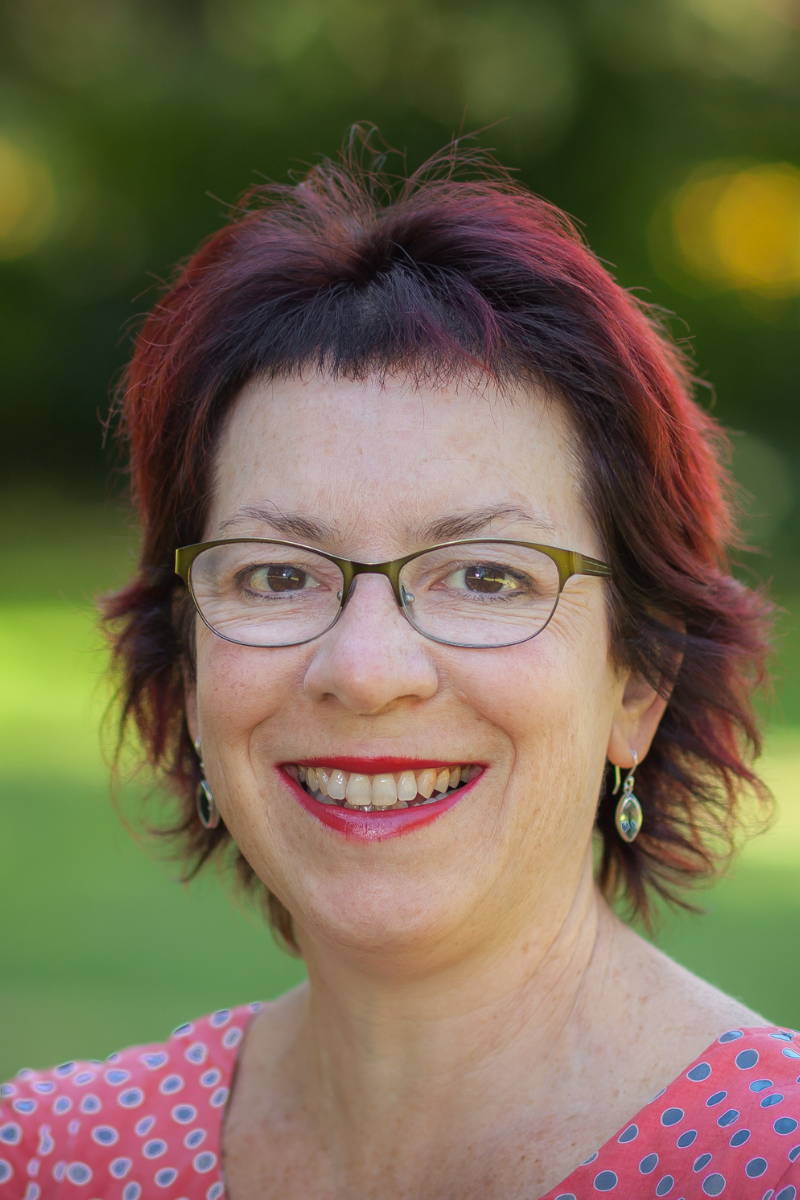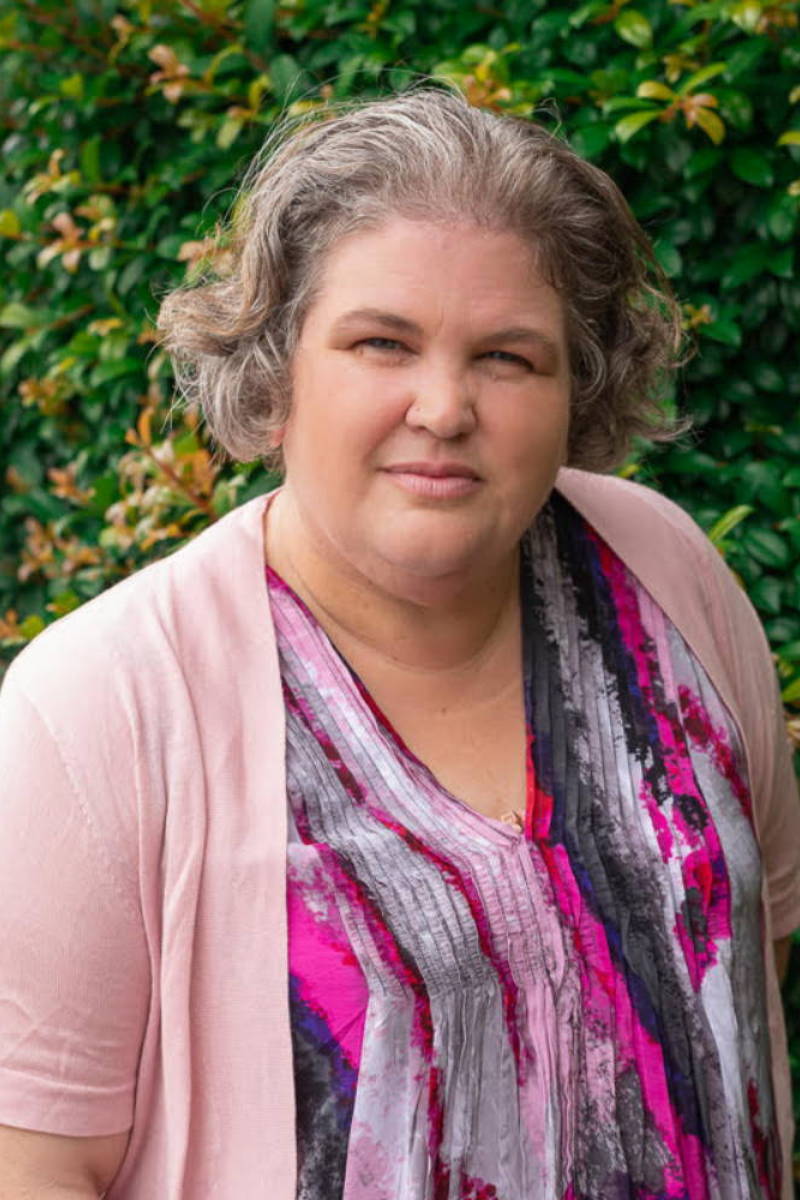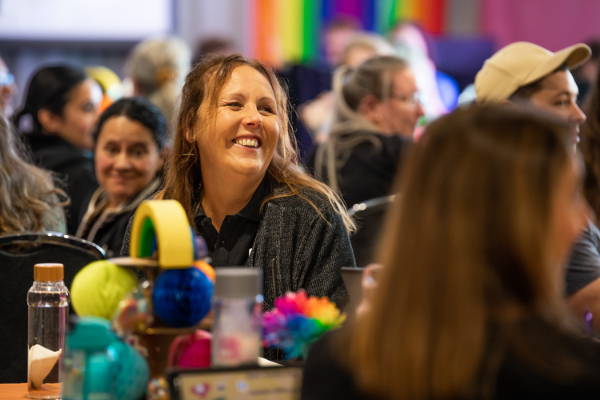 We have tickets available for groups and individuals. And if you are super organised we recommend grabbing your Early Bird ticket NOW!
Our ticketing partner Humanitix pays all booking fee proceeds to charities for disadvantaged kids.
Our program has been carefully crafted to give you plenty of opportunities for both thinking and doing as well as the opportunity to choose to attend the workshops that interest you the most. Our draft program is available to view now and is subject to change.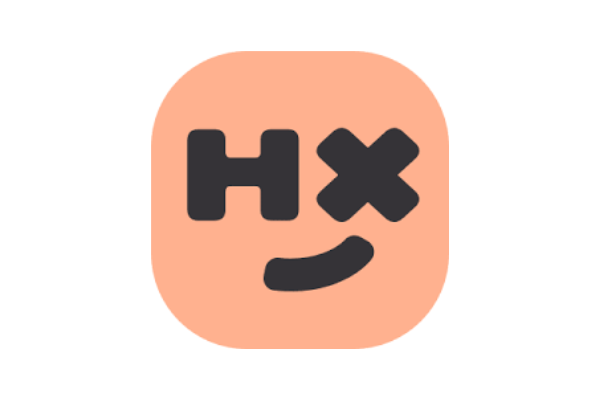 "You can't use up creativity. The more you use it, the more you have."
All conference participants have the opportunity to choose the workshops they would like to be a part of, gaining the valuable hands on experience they need to implement their learning into practice. Our workshop streams are listed below and are subject to change
Designing enticing places and spaces for creativity

Pedagogical provocations to create creative discussions

Arts practice to inspire creativity

Noongar Aboriginal perspectives

Outdoor learning and creativity

Reflective practice in and through creative approaches
Of Giants and Wonder Reggio In Practice - Presented by REmida
Discover ways in which our image of the child, and the role we play as educators, can empower children to reach their creative potential. A hands on and reflective workshop which aims to break down the challenges educators face when embracing a child-led approach.​ This session outlines the core elements of the Reggio Emilia approach and includes a series of hands on activities. This session is ideal for people with no or limited knowledge of Reggio Emilia, or who would like a fun and engaging refresher.
Who is REmida Perth
REmida is a Reggio Emilia inspired creative reuse centre that collects discards and offcuts that can be directly repurposed into community based education and arts activities. REmida will be creating a display to delight and inspire creative practice. Educators will be able to engage with the space as well as learn more about REmida.
Glass Mosaic and Reflecting Surfaces - Jodie Stephens - Elite Family Day Care
Playing with light and reflection provides the perfect opportunity for magical experiences to be enjoyed by children and adults alike.
Reflective light adds interest and imagination to children of all ages.
This fun and hands on workshop will add light reflection as an element to your childcare setting, you will gain the knowledge and skills on how to design, create and build your own reflective light source that can be hung from the class window for when rays of light come flooding in, catching the multiple colours and shapes and bounce them across the room for children to explore and create wonder. This masterpiece you create could also be used on the light table as a resource for colour provocations.
Once you have developed the knowledge from this workshop, you can take what you have learnt and create many more magical pieces that you can also pass on to the children and other peers.
Exploring light and shadow enables children to appreciate the awe and wonder of the world around them and provides an environment where children can develop their natural curiosity.
Light is known to be one of the most intriguing elements of exploration and discovery with young children; a way to tap into emotion, beauty, vivid imagination, and concrete learning. Light sources can evoke feelings, and assist our work, living, and play ~ Penn State Extension
More about Jodie Stevens
With 25+ years of experience in the Early Childhood Industry and a passion for art, design & creativity, I'm inspired by nature and how we can bring those elements indoors and surround our children with the beauty of colours, shapes and textures. Art and children go hand in hand, bringing the explorative nature and discovery into a child's world and imagination.
I have experience in Interior design, sculpture, medium work, freestyle art and playscapes.
Sage Wellness Workshop - How educators can make food exciting and enticing for children to eat while maximising nutritional value.
More details to come.
More about Sage Wellness and their offer
My name is Sarah and I am a mum of 4 boys, I started my family daycare journey about 14 years ago. Due to my love for little people and seeing first hand the many challenges that Mums within themselves and their families face, I decided to embark on my naturopathic journey to be able to support women/mums throughout their journey. My special interests are fertility, women's health, postpartum, mental health and children's health.
At this event I will be showcasing some of my favourite items that I use daily to reduce toxic chemicals within my daycare space and home.
For this event only I will be offering $50 off my initial consultation fee and 10% ongoing in my store when using ELITE10 for the discount code.
click below to sign up to my mail list and book an appointment.
http://sagewellnessnaturopathy.com.au
Dr Red Ruby Scarlett and Louise Dorrat
MORE INFORMATION TO COME.
Workshop by Jessica Moore
MORE INFORMATION TO COME.
Artist Statement
My name is Jessica Moore and I have been teaching primary visual art for the last twelve years and recently in the last two years I have been establishing my own art practice. My artworks are made from recycled cardboard packaging that has been hand cut and reimagined. The idea of one man's trash is another man's treasure has always resonated with me from a young age. We never had a lot of money growing up and upcycling was common practice in our home. Finding colours on products has become a fun finding game for myself, as well as my friends and family. I create very abstract pieces or carefully constructed Australian birds and plants. I have also been fascinated with the relationship between the artist and the audience, creating very textural pieces that engage the viewer, encouraging them to come closer and view the artwork from near and far. I hope my artwork challenges your view on recycled art and makes you walk a step closer.
But I can't dance? Workshop by Trina Bourke B Ed-EC (Hons) AD Arts – Dance - Child Australia
When was the last time you danced? Who loved dancing as a child but for some reason you stopped? When did you last create art for yourself? What about singing out loud, on your own or in a group? The problem is that as a society we have become focused on being perfect and not making mistakes. We worship perfection. The late great Sir Ken Robinson stated, 'Dance is just as important as math'. He was not saying that maths is not important but was highlighting dance's holistic learning benefits upon higher status, conventional academic subjects that focussed on verbal and mathematical achievement. Robinson (2018) states "We don't teach math solely to create mathematicians, and we don't teach writing solely to create the next generation of novelists. The same holds true for the arts. We teach them to create well-rounded citizens who can apply the skills, knowledge, and experience from being involved in the arts to their careers and lives."
Our focus on academic learning subjects, that requires a 'right or wrong' outcome, creates stress and anxiety for children, learning to fear mistakes. Through play children are free to create in ways where they don't fear mistakes – perfection is not a thing. It is this need to be perfect that stops as from engaging in dance experience with children. 'But I can't dance', is a statement oft heard from educators, and a reason to just add music and 'allow' (rather than support) children to dance.
If we look at dance as play, one of playful creative movement, where we learn about what our bodies can do, and how we might be able to express feelings and the music through that movement. The Reggio Emilia approach epitomises collaborative learning with educators learning together alongside the children, experiencing synergetic arts learning. They model joyful mistake making, learning from those mistakes, experimenting, changing their mind, trying new techniques because they are there ready to respond when the need is greatest. Indeed, movement is one of those 100 languages children use to express themselves.
Somewhere along the line we started thinking that the arts were about being up on stage, or being hung in a gallery, before we could engage in the arts. The healing property of the arts means that everyone deserves the right to enjoy art. We must reflect on how this fear stops us from really enjoying everything we could be to allow us to feel complete and mentally healthy and how it will influence how we support children's engagement in the arts.
Dr. Bruce Perry's (2013) Child Trauma Academy espouses the benefits of rhythm through music, movement, and language for supporting the most traumatised children to regulate their brainstem. The benefits of arts were also evidenced in the ABC's recent art therapy series, assessed for effectiveness by the Black Dog institute, to improve wellness scores of people with PTSD. Basso et al. (2021) discovered that seven neuro-behaviours engaged while dancing including: sensory, motor, cognitive, social emotional, rhythmic, and creative, increased brain synchrony. These benefits alongside the obvious physical benefits of dance advocate its promotion as a holistic learning experience.
In this workshop the first 30 minutes will include advocacy for dance, its benefits, and links to research. The following 1 hour will include a movement workshop that provides tools to assist in providing creative movement experiences for children of different age ranges. Participants need to be ready to get up and move and be fully immersed in the presentation.
More information about Trina Bourke B Ed-EC (Hons) AD Arts – Dance
Trina began teaching dance at 15 years of age. Completing an Associate Diploma in Dance at QUT, she continued in dance performance and education, across all ages for 16 years including while studying a Bachelor of Education – Early Childhood at Charles Sturt University. Trina received accolades as a contemporary dance choreographer, loving its limitless interpretations. Following having a family, returning to the Early Childhood teaching profession, and working as a tutor at Edith Cowan University, Trina joined the Child Australia team in 2020. Her love of dance has continued to influence her practice.
Workshops by Simone Hills - Awe & Wonder

Workshop 1 - Land Critters
Koolangka discover so much through outdoor waabiny 'play' - using trial and error through playing with things we find in our backyards/ parks/beaches and bush helps them discover how we can make things to play with and games from our environment - for example we have an activity where we go for a walk collect different sized/shape sticks then we turn them into these lil fellas (show Djidong 'Lizard', Kaarda 'Goanna' or Noorn 'Snake') and koolangka 'kids' can get creative with weaving all types of string/wool/material/ribbon/raffia around the stick (-whilst talking-watching and sharing with each other what works best helping each-other to build) to shape the body and legs to create their own handmade unique lil koorda 'buddy'. Not only making a new toy for themselves but koolangka can proudly share what they learned with their friends and families showing them how they can make their own toys using things found on boodja 'land'.
Workshop 2 - Stories in sand
Sharing stories using the sand has been used throughout the years by Aboriginal people to teach and pass on traditions and stories relating to family, connection to country, history, dream time.Come and learn how sand story-telling can be used as a handy sensory communication tool to help build and strengthen connections and join in creating "The Great Bush Race" a short sand story created for koolangka to help them learn a few animal Noongar names and tracks.
More about Simone Hills
Simone Hills is a developing Noongar artist. She has a background in special needs education support and loves sharing my culture through her artwork. She grew up in the lower great southern region Minang boodja, and her family roots are Ballardong n Yamatji and she has been living here on Perth Whadjuk boodja for the past 10 years.
Mandala Workshop by makeART
Workshop with the objectives as follows,
1. Explore the concept of mandalas as a circular structure with a design which radiates out symmetrically from a center point.
2. Use natural objects to create a mandala exploring nature creatively.
3. Observe shapes found within the natural objects as well as patterns that can be created using the objects. 4. Use personal observations to inspire the creation of the students' own mandalas using wax crayon, watercolour paper and watercolour paint.
About makeART
My name is Rachael Lemon, an artist, illustrator, wife and mother to four children. Over the past eight years while living in Western Australia, alongside sharing her love of making art through teaching Rachael has participated in several creative, community art projects which include assisting the Baldivis Brumby Girl Guides and the students from Ridge View Secondary College's art club with the design, development, and creation of entries to the annual Rockingham Castaways Competition.
In both 2017 and 2018 Rachael's paintings were selected and displayed as part of the annual Rockingham Art Awards exhibition and most recently, her sculpture 'Blooming Disordered Exchange', consisting of a genderless, clay sculpted bust was featured on the front cover and inside the MSWA quarterly publication.
Workshop by Bugs and Bare Feet
MORE INFORMATION TO COME.
About Bugs and Bare Feet
Bugs and Bare Feet is a family-owned consulting business for the Education and Care sector. Narelle and Gavin are both qualified trainers and assessors. Narelle has worked in the Early Education and Care sector for over 25 years and can't imagine working anywhere else! Her experience includes working in schools, long day care, OSHC and family day care. Narelle has lectured at TAFE, worked for a not-for-profit organisation as a professional learning consultant, and is currently managing an Education and Care Service. She's also studying for a Certificate lV in Mental Health. Gavin has worked in customer service and sales for over 25 years. His extensive knowledge and specialist skills can support services to grow their business and maintain relationships with clients.
Together, Gavin and Narelle have been married for 24 years and have two children, Regan and Nic.

The Art of Resilience by Strength Heroes
In this workshop, you will learn how to use art and play to develop the art of resilience. In this hands-on workshop, you will experience how it feels to be in your learning zone and how to adopt a growth mindset to deal with challenges and mistakes. You will learn how the brain reacts when you make a mistake or face a challenge.
Not only will you learn new art and play techniques and skills, you will learn how equipping children with the skills to celebrate mistake making and happy accidents can result in greater mental wellbeing in yourself and children. This workshop will add to your tool kit to help children develop a growth mindset and accept that mistakes really are okay.
More about Strength Heroes
Fiona Perrella is a Resilience educator. She started her career as a Human Resources professional, Consultant, Trainer and Life Coach working with organisations and individuals to assist people challenge their thinking and change their behaviour to achieve success. When her young children entered the school system she was moved to change her work focus as she realised her own daughter's unhelpful thinking was developing into issues with self-esteem and confidence – the same issues that her clients in the corporate sector were facing.
In 2012, she founded Strength Heroes. Strength Heroes uses art and play to develop resilience skills in children. Their programs Their programs
Strength Heroes workshops and programs
· teach children the skills they need to manage their emotions and develop a growth mindset to have the confidence to engage with learning challenges.
· provide fun and engaging art and play experiences for children that provides modelling for real life through hands on thinking – they call it thinkering!
· develop children's strengths. These include confidence, fine motor skills, curiosity and creative minds.
Strength Heroes work with families with early years and primary aged children, schools, childcare providers, Out of School Hours Care programs, local councils and other organisations.
Workshop with Larissa Oneill - WYLD TRIBE.
In this workshop we will share an awareness around understanding the astrological imprint within a child & how this can offer a framework for their needs. This speaks to their emotional language, how they utilise their energy & how to discharge it in healthy ways, and how they receive soul nourishment & what they value.
When we offer a way of expression for children, this opens them up to be able to share their authentic & natural expression, in a supportive environment conducive to their individual needs. This offers a space of safety & security in a way in which the child can thrive, cultivating emotional articulation, innovation & creativity & bringing forth their natural skill sets & self-mastery.
Astrology is a framework to articulate the inner workings, psychological, emotional & energetic ways of our being. As adults, we operate in the world in such diverse & distinct ways. Many are sure-footed & courageous, others expressive & joyous, some pessimistic & heavy-hearted, introverted, extroverted, action-orientated leaders, creative visionaries .... & in every other way of being. It's our natural way of being.
I have noted that for too many there is a wounding of not being seen, heard or felt in the world, from their heart, their true authentic self. Their inner child is calling out...for some they are screaming out, to be seen & heard.
When we indeed pause and unravel who we are in our internal landscape, there is a realisation that conditioning, conformity, traditions, cultural, religious or spiritual beliefs, trauma etc... have a huge influence on our 'natural way' of being. When we go back & witness our life's story there could be experiences, situations or instances, big or small, that left an imprint on us, causing us to shut down, hide or devalue certain qualities about ourselves from a very young age. As we might not have been understood, seen, heard or how we were parented, cared for or educated, didn't suit our individual needs, no matter how much we were loved.
Astrology can offer guidance to support future generations, through the way in which we care for & educate, from little ones through to teens. As well as understand ourselves as adults, inviting your inner child healing & understanding in ways that you might not have received as a child.
More details to come.
Dr Red Ruby Scarlett and Louise Dorrat
MORE INFORMATION TO COME.
Created With Lots Of Love

Our workshop providers and marketplace specialists will get your creative juices flowing with hands on experiences, practical opportunities and a chance to take home a creation or two.
You are in advanced mode.
You can turn it off in left sidebar. To use advanced options, you will need to enter your own Google Maps API Key.
Get Google API Key
Join us on September 3rd and 4th at Rendezvous Hotel Perth - Scarborough - 148 The Esplanade, Scarborough WA 6019
Registration opens on the 3rd at 8:30am.
Saturday 3rd 9:00am - 4:00pm
Sunday 4th 9:00am - 4:00pm
Need more information? Contact us below