Jazzy-Bee's Family Day Care
A family day care service in the South Headland area focusing on sustainability and going beyond the front gate to engage with the community. Hello, my name is Jasmine Mclachlan, I am the owner and operator of Jazzy-bee's Family Day Care. I am a proud mother of 2 beautiful children and absolutely love every second of it. Being a parent is by far the most amazing gift on this earth.
I began my Family Day Care journey in 2018. I had previously run my Family Day Care service in Cairns QLD before moving over here to Port Hedland WA in 2019 and coming on board with Elite Family Day Care.
My aim as an educator is to provide a professional, safe, loving, nurturing and enjoyable environment for your child/ren. I love being able to nurture, guide and teach children, it has always been a passion of mine since I was a little girl playing "schools" with my sisters.
I've had a lot of experience with children of all ages from different backgrounds whilst growing up as my mother has been a foster carer for over 20years.
I believe that my experiences have helped and guided me to become an educator so that I can continue to help, guide, educate, nurture and provide a safe and enjoyable environment for many more children to learn and grow.
I strongly believe that learning should be a fun experience! If children are having fun while learning they are more likely to want to continue learning and experiencing new and exciting things on a daily basis. With Elite Family Day Care by my side, I aim to provide your child/ren with the best possible care other than your own.
I am looking forward to forming amazing bonds with the children and parents that attend my service. I look forward to being a part of your child's growth and having them become a part of my family here at Jazzy-Bee's Family Day Care
SUBURB:
South Hedland, Western Australia, 6722
QUALIFICATIONS:
First Aid Certificate, Working With Children Check, Asthma and Anaphylaxis
Other qualifications (please specify):
Cert III in Early Childhood Education and Care, currently working towards my Diploma in ECEC, Cert III in Hospitality, National police clearance. Completed course - Child protection training-Legal and Practical response to child abuse WA , Professional Development session –Child protection Matters, Supporting Children's Behaviour, Linking Observations, Analysis and Reflection, Supporting children's behaviour, Sid's & kids safe sleeping assessment of knowledge, Introduction to safe sleeping for early childhood educators, First response fire safety training, Generation SunSmart professional development workshop, I'm alert in food safety, Professional learning module Provide, Notice & Inquire, Infection Control Training - Covid 19
UNIQUE EDUCATIONAL FOCUSES AND SKILLS:
Sustainability - We have our very own veggie garden, we recycle daily, engage in water & energy conservation daily & reuse natural materials.
Our excursions include - South Hedland Library, Cemetery beach park, child and parent centre, child care Australia playgroup, Civic centre, JD Hardie youth zone, Kevin Scott oval, Koombana park, Marapikurrinya park, Shay gap park, The walkabout play centre, Wanangkura stadium, Yikara park, Matt Dann Theatre and cinema.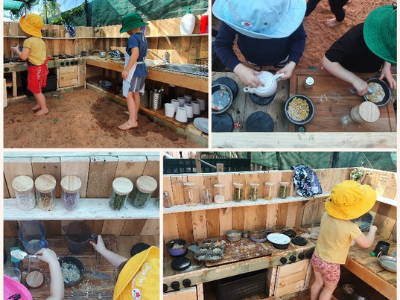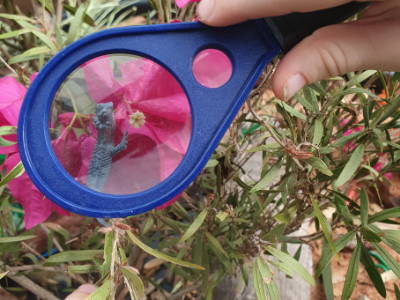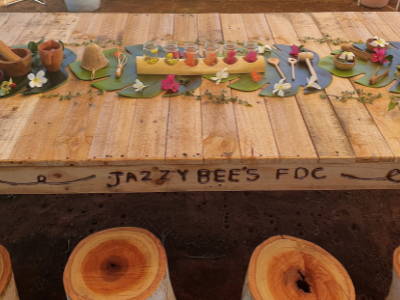 "Encourage your child to have muddy, grassy or sandy feet by the end of each day, that's the childhood they deserve."
Find more family day care educators