What is family day care? How does it work? What are the differences between family day care and other childcare arrangements?
Family Day Care is approved child care that truly focuses on each individual child's development, while providing high quality early learning in an educator's own home or venue.
In small groups, children will enjoy a natural approach to play and discovery whilst forming genuine lasting bonds with their qualified early childhood educator, while you will enjoy peace of mind knowing your child is happy in a nurturing, natural and flexible home learning environment.
When choosing care for your child, family day care isn't just the right choice — it's the natural one.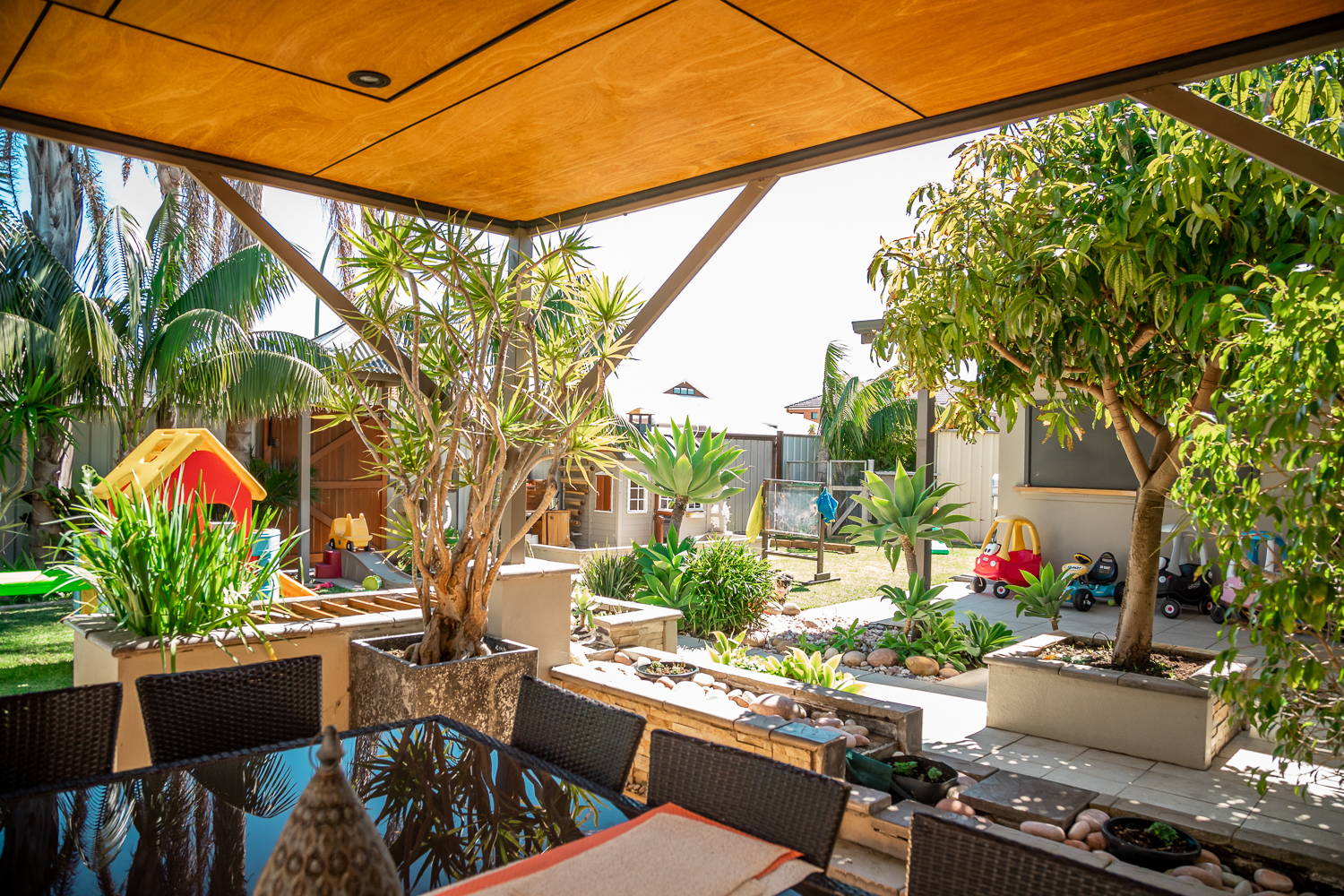 Each educators environment is unique and as individual as the
educator who owns it. Some may grow oranges on the family tree in the yard while others may focus on learning Italian. Family Day Care is truly diverse with no two services the same.
Your educator as an independent contractor is responsible for operating their own business in accordance with the National Quality Framework just the same as other forms of child care; incorporating National Regulations, National Quality Standards, educational frameworks and an assessment and ratings process. Elite provides support to educators to be compliant to these requirements and monitors the education and care provision. Eligible families using elite family day care are able to access child care subsidy to assist with the costs of child care.
Educators as business operators can choose the hours they operate as such most provide day, weekend and overnight care.
about elite family day care educators
Elite FDC educators are early childhood education and care professionals who are engaged as independent contractors who align their business practices to the principles and practices of the Early Years Learning Framework (EYLF) and operate their business within the requirements of the National Quality Framework.
In order to provide a safe educational environment for children, all elite educators must:
- Be registered with elite family day care as the approved service
- Hold or be actively working towards a Certificate Ill* level education and care qualification
- Meet national quality standards which include maintaining quality individualised learning programs, safe and hygienic learning environments, record keeping and qualifications
- Maintain current first aid and CPR certificates and training in the emergency management of asthma and anaphylaxis.
- Maintain a clearance for working with children including any residents or visitors to the home
- Participate in regular support and monitoring visits conducted by their approved service.
- Attend training, meetings and workshops periodically to maintain currency of skills and knowledge
- Maintain current public liability insurance coverage.
THE ROLE OF ELITE FAMILY DAY CARE (THE APPROVED PROVIDER)
Elite Family Day Care monitors and supports educators to provide a high-quality childcare service that meets the needs of the children and families using the service. Elite Family Day Care is approved by the federal government to administer Child Care Subsidy (CCS) on behalf of families. CCS is a government program that offers assistance to families in the form of reduced fees. Eligibility is determined by the Department of Human Services.
The Elite Family Day Care team are not only qualified and dedicated but have extensive knowledge of all aspects of family day care.
Our team supports educators and families by:
- discussing the family's needs and offering choices in educators (if possible)
- supporting educators in their role and the development of their service business
- dealing with queries and concerns from educators and families
- planning and presenting professional development opportunities
- processing payments to educators
OUR FAMILY DAY CARE educators IN WESTERN AUSTRALIA
Elite educators are located throughout Western Australia. As Elite is constantly expanding, new educators are added regularly. Use the map below to locate your Family Day Care educator. Can't see a suitable location? Not sure which Elite educator is closest to you? Need a recommendation based on your unique circumstances? Contact our friendly customer service team here.
Our friendly team are here to help. Simply submit and enquiry form with your details and we will be in touch!